EVENT ADVERTISING PACKAGES
For One Off Events…
We recognise that it is sometimes difficult for those who are not local to advertise their events in Glastonbury, so we are now offering this service for those who book rooms with us for their events. 
If you would like to book the advertising service, please indicate this when booking a room with us on the room hire form. Note that we require at least 6 weeks notice prior to the event taking place for this service to be available. The service only applies to one-off events and courses, not regular events.
It is our wish that our service allows you to more easily spread the word about your gifts to the Glastonbury community!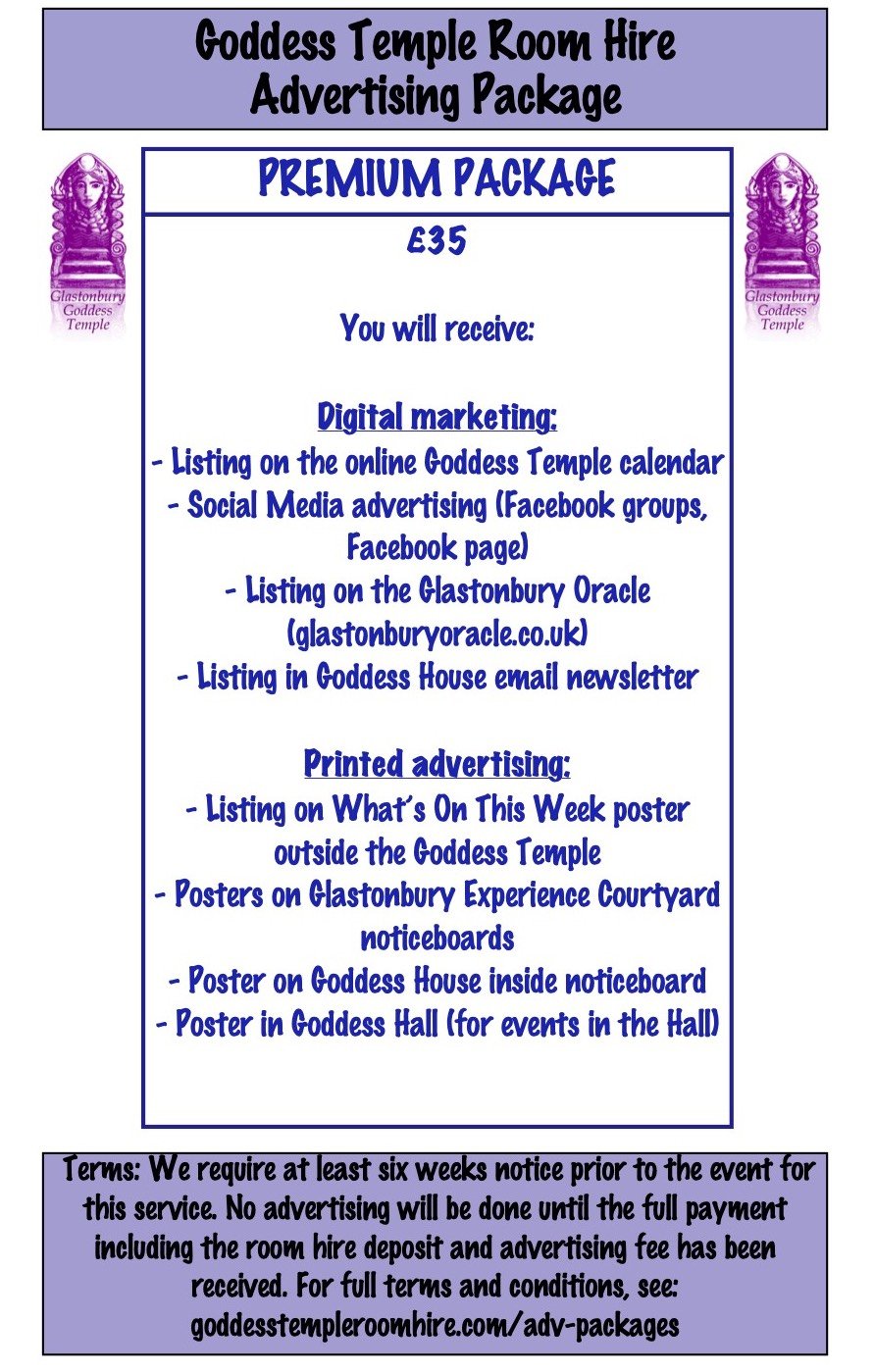 For regular bookings…
We also offer a smaller advertising service for regular room bookers, for instance, those holding regular workshops or classes in our venues. This is applicable for bookings of 4 dates in advance (for instance, 4 mornings / afternoons / evenings). Terms and conditions for this can be found below.
If you feel this service would apply to you, please do get in touch with us separately to discuss this when making your booking.