THE AVALON ROOM
Location: First floor, The Glastonbury Experience Courtyard, 2-4 High Street, Glastonbury BA6 9DU
The Avalon Room is a large, majestic and beautifully decorated room, the largest in the Glastonbury Experience Courtyard. It is suitable for groups of up to 40-50 people seated. Formerly know as the Georges Room, the room has a wood-effect floor, as well as a large roll-out lilac carpet that can also be used by groups. The room is painted lilac, the colour of the energies of Avalon. Chairs and tables are provided, with plenty of cushions available. There is a small kitchenette next door for making hot drinks.
The Avalon Room is located on the first floor of the Experience, above the Blue Note Cafe, overlooking Glastonbury High Street.
The Avalon Room is commonly used for: day/weekend workshops, seminars, conferences, exhibitions, concerts (acoustic only), yoga classes
Prices to book The Avalon Room:
£40 – per morning / afternoon (9:30 am – 1 pm / 1:30 pm – 5 pm )
£80 – per day (9.30 am – 5pm)
£100 – per day (9.30 am – 9.30 pm)
£180 – per weekend (Saturday-Sunday, including Saturday evening)
£25 – per evening
£15 – Weekly groups per morning/afternoon/evening
Facilities available:
Chairs and cushions for seating (Chairs x 40)
Projector
Flipchart
Speakers with CD / Aux input
Use of small kitchen next door for making hot drinks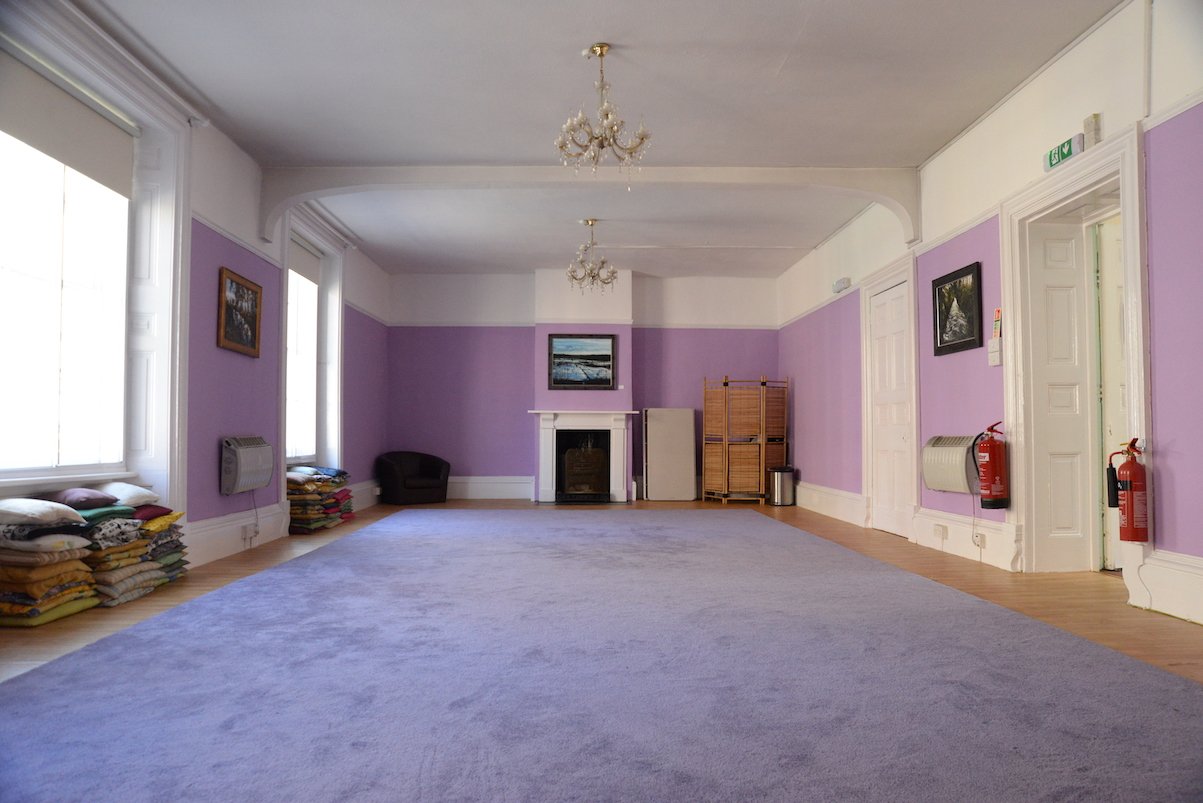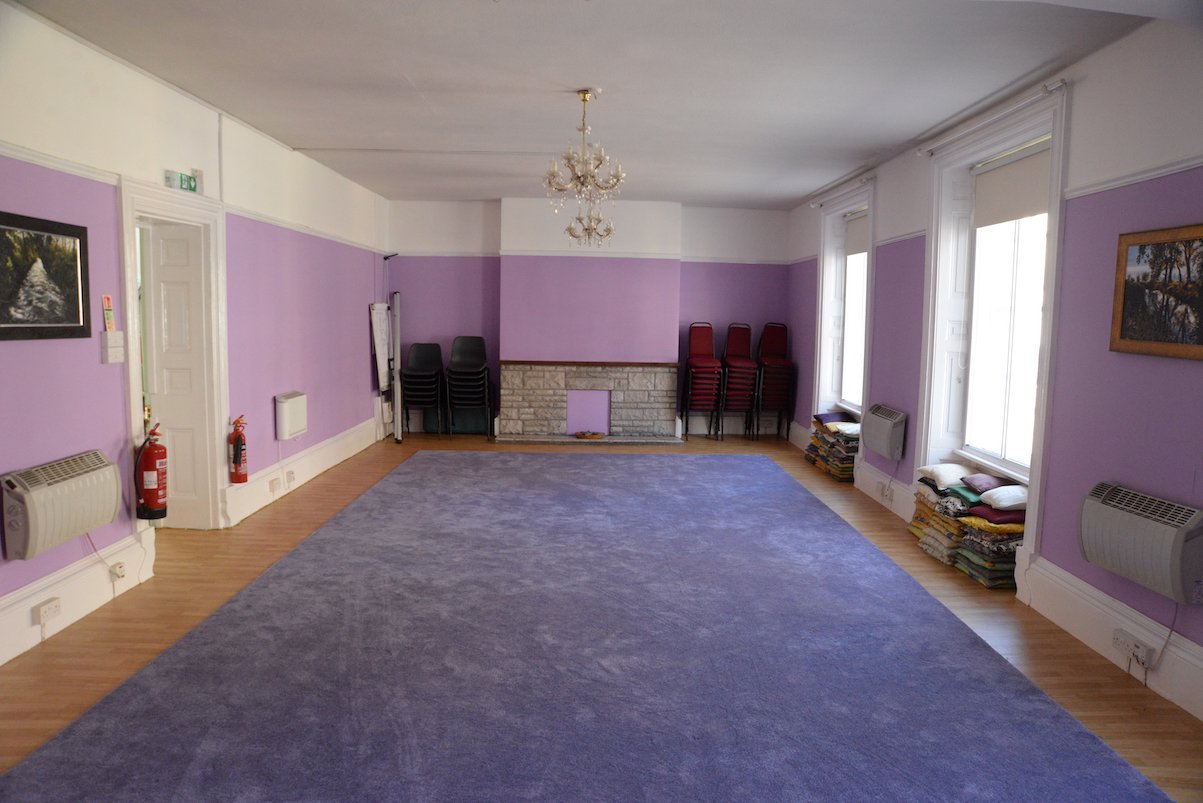 The Avalon Room is accessible through the blue doors at the top of the outside stair case, next to the Glastonbury Goddess Temple.